A comprehensive source of information about books that includes expert recommendations, reviews, articles, lists and more.
Open a world of Audio and E-Books with your library card, EBranch2Go and the Libby App!
A digital library reference that covers regional (6), state (50), and ethnic (35) cuisines for the entire country.
A food culture and recipe database featuring over 174 countries and covering six categories: National Cuisine, Regional Cuisine, Daily Meals, Dining Etiquette, Special Occasion Foods, and Food Trivia.
An online portal for many databases and other resources for all ages!
These resources are available for PA residents, supported by LSTA funds and the Office of Commonwealth Libraries.
Potter County Library Information
Established in 1994, with a goal of bringing higher educational opportunities to the region.
AR Reading
Used by Northern Potter School District, accelerated reader is a program that helps educators manage and monitor children's independent reading practice.
Chat with a Librarian
Chat directly with a librarian. Experienced librarians are on hand to assist. They may be able to answer your question then and there, email information later, or suggest resources to explore.

Power Kids
An online portal of databases for kids!

Power Teens
Research resources for Teens!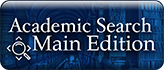 Academic Search
A world of information at your fingertips.
Access Pa Catalog
Search libraries across the state for books, movies, and more.
TrueFlix
Supports science and social studies instruction with engaging videos and eBooks.
Pa Photos and Documents
Explore thousands of digitized documents and photographs from unique collections in libraries across Pennsylvania.
PA Genealogy
Records available for more  than 300 years of state history.